Rent office space at Östermalm in Stockholm
Office space for rent in light and airy small office hotel on Strandvägen
Office spaces are available for rent at Strandvägen in Östermalm in Stockholm at a small office hotel for consultants, freelancers or other people who need offices in Stockholm.
The office is located in a classic property in Östermalm from 1925. At this workplace you will be next door to the Garnisonen and Diplomatstaden with the embassies, Sveriges Radio (SR), Sveriges Television (SVT) and get close to Djurgården and Gärdet.
It is easy to find a parking space for a car. Good communications by bus and nearest metro at Karlaplan. Good bike paths right up to the office are also available.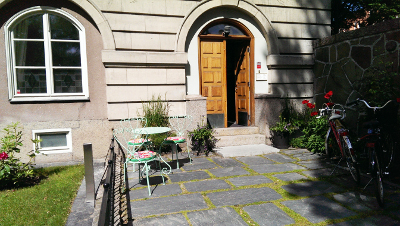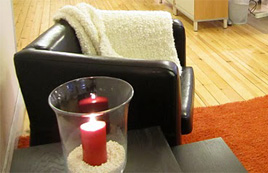 The rent of office space is included
The office has its own entrance directly from the smaller garden on Strandvägen / Oxenstiernsgatan / Linnégatan.
The room is about 100 m2. The office is arranged as a large open office landscape with 14 office spaces, conference room, a small kitchen, and for on-line meetings we have a soundproof pod (Framery One) and a telephone room / cabin.
In the small kitchen there is a refrigerator, microwave, coffee maker, Nespresso machine and kettle.
Office furniture, free use of the conference room, coffee / tea, electricity, heating, wireless broadband, alarm, property tax and cleaning are included in the rent.
Access to a printer / scanner / copier is available.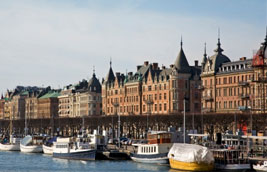 Rent for office space on Strandvägen in Östermalm
The rent for an office site at Strandvägen 67 in Stockholm is SEK 4000 / month.
Are you interested in an office with a representative business address? For example, for you who are a consultant and will only sit here 50% of the time, you can rent for SEK 2600 / month.
3100 x 4 = SEK 12400 / month for 4 places
3400 x 3 = SEK 10200 / month for 3 places
3700 x 2 = SEK 7400 / month for 2 places
4000 x 1 = SEK 4000 / month for 1 place
Interested in renting office space in Östermalm?
If you have questions about the premises / office hotel or are interested in renting an office space in Östermalm in Stockholm, please contact Helena Söderqvist.
Mobile: +46-708866886
E-mail: